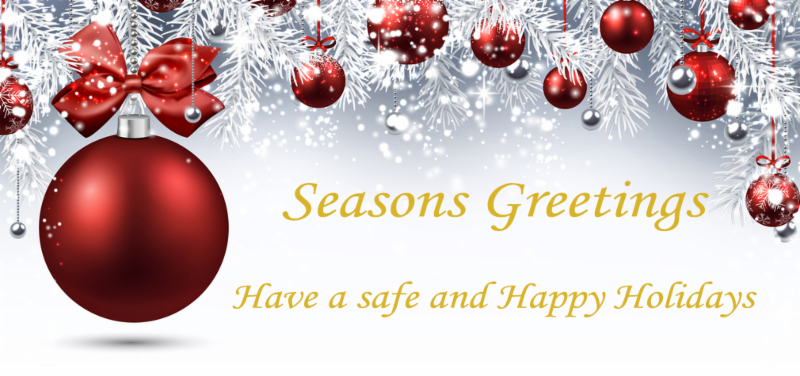 COCA Newsletter – December 2019
Welcome to COCA's monthly Newsletter. Unless noted otherwise, all articles written by COCA President, Ian Cunningham.

Ontario Expands Skills Catalyst Fund

Minister of Labour, Training and Skills Development recently announced an expansion of the Skills Catalyst Fund. The government launched the Fund in early 2018 to support new and existing high-impact projects/pilots addressing Highly Skilled Workforce priorities for up to two years through an open, competitive Call for Proposals. The Fund has already supported initiatives that foster greater collaboration, innovation, and inclusion in Ontario's labour market— connecting the 'supply' of talent developed through education and training with the skills needs and 'demands' of employers. The expansion adds $20 million to the originally announced $9 million amount

The application period for the original amount has closed and the application window for these new funds is expected to open sometime in 2020.

To apply for the Skills Catalyst Fund once the application period opens, an applicant must be one of the following:

private sector firm employer
education or training provider (i.e. school boards, colleges, universities, professional accreditation bodies, employment training organizations, Aboriginal Educational Institutes)
business development organization (i.e. professional, industry, sector associations, labour and economic development organizations)
municipalities, First Nations government
non-profit organization (i.e. Indigenous organizations)
In addition, the applicant must:
be licensed to operate in Ontario
be in full compliance with all applicable laws
maintain appropriate workplace safety standards
have third party general liability insurance of no less than $2 million per occurrence

Organizations may not submit multiple applications as a lead proponent. However, proponents may participate or collaborate in more than one proposal.

Developing strong partnerships is a key objective of the Skills Catalyst Fund and as such, proposed projects must include some form of partnership or consortia. While a range of partnerships are possible, partnership and consortia representation is encouraged from each of the following:

Employers in the non-profit and private sector in Ontario
Education / training providers (e.g., post-secondary institutions, professional accreditation bodies, employment training organizations, etc.)
Business development organizations (e.g., industry associations, labour and economic development organizations, etc.)
Intermediaries bringing together employers, job seekers, and / or educators

For more information about the Skills catalyst Fund, click on the

following link

———–

Could MPPs Be Recalled For An Emergency Session?

The Ontario Legislature adjourned on Thursday December 12, 2019 and is scheduled to resume sitting on Tuesday, February 18, 2020. However, it's possible legislators could be called back for an unscheduled emergency sitting. Why you ask:

Bill 124 Protecting a Sustainable Public Sector for Future Generations Act, 2019, which caps public sector pay increases at 1% per year, passed into law on November 7th
The government maintains that if it settled with all teachers' unions based on the current contract proposals of the OSSTF, it would cost the province approximately $7 billion over the three year term of the deals and would take the government's off course in its plan to a balanced budget
Some have observed that that $7 billion, while not an insignificant amount of money, in the context of overall planned spending for the three year period of $500 billion, represents only 1.4%
The teachers' unions, which are currently embroiled in contract negotiations with the government of Ontario, have initiated a Charter challenge to the Bill 124 statute asserting that it is an attack on their collective bargaining rights
The government could recall the legislature to legislate the teachers back to work and put collective agreement in the hands of an arbitrator; this is something the government probably prefers to avoid because arbitrators often produce an outcome that is not favourable to employers, in this case the government; the government's plan to balance could be pushed drastically off course if back-to-work legislation put the contract terms in the hands of an arbitrator
With regard to the Charter challenge, in the event that the court rules in favour of the teachers' unions, the government could (again) invoke the notwithstanding clause (section 33 of the Charter of Rights and Freedoms, part of the Constitution of Canada, which allows parliament or a provincial legislature to temporarily override certain portions of the Charter); this would also require the recalling of the legislature

Who ever thought the winter recess could be so interesting?

———–

Meet With Your MPP During the Winter Recess

The Ontario legislature adjourned on December 12th and is scheduled to resume sitting on February 18, 2020. The winter recess is a great time to schedule meetings with your local MPPs to tell them about the rewarding and fulfilling careers in the construction industry including careers as engineers, draftsmen, technologists, project managers, site supervisors, estimators, schedulers, administrators and of course in the skilled trades.

And you can tell them about the shortages of people to fill these positions in your region of the province and the need to attract more young people to careers in construction. What solutions could you propose? Here are a few ideas but by no means a complete list:

A broad-based communications campaign that informs parents, teachers and students about the wide range of fulling and rewarding careers in our industry
A greater allocation of funding for construction-related programs in universities and colleges, especially in regions of the provinces where extreme shortages exist
More funding for apprenticeships
Better screening of applicants
Allow TDAs to self fund
More supports for apprentices and employers that hire apprentices to ensure learning and completion
Greater accountability of TDAs and employers that hire apprentices to hold them to account for completions
A streamlined application system for apprenticeships
Work with the federal government to accept more immigrants with in-demand experience in the construction industry

---

Financial Accountability Officer Reports $5B Shortfall in Government's Plan

Ontario's Financial Accountability Officer, Peter Weltman, recently reported that our provincial government's financial plans could produce a shortfall of $4.8 billion for government services such as education and health.

Weltman's reports stated, "There is a significant risk that the fiscal plan will not provide sufficient resources to meet future ongoing demand for key public services." Weltman believes the demand for public services as currently delivered will outpace the government's spending plans but notes that the government could change the way public services are delivered by underfunding programs, squeezing out efficiencies and limiting access.

————-

Change in Excess Soils Regulation

Environment Minister Jeff Yurek announced a change to the Environmental Protection Act regulations related to where excess soil can be dumped and stored. Property owners and farmers will soon be allowed to store reusable soil on their lots. Minister Yurek stated that this change will "make it safer and easier to use local excess soil and put vacant, prime lands back into good use."

———–

Statistics Canada November 2019 Jobs Report – HIGHLIGHTS

Statistics Canada released its monthly jobs report for November 2019 on December 6th. Here are the highlights:

For Canada:

Canada lost 71,000 jobs in the month of November
The unemployment rate increased from 5.4% to 5.9%
From November 2018 to November 2019, Canada has gained 293,000 jobs, mostly in full-time jobs
Compared with November 2018, total hours worked grew by 0.2%.
Employment declined in Quebec, Alberta and British Columbia in November but experienced little change in the other provinces
Employment was down for men in the core working ages of 25 to 54 and women aged 55 and over.
Declines in employment were recorded both in the goods-producing sector, specifically in manufacturing and natural resources, as well as in the services-producing sector, notably in public administration.
he number of private-sector employees was down, while self-employment and public-sector employment held steady.

For Ontario:

The participation rate increased from 64.9% in October to 65.1% in November
The unemployment rate increased from 5.3% to 5.6%
The participation rate also increased among young workers and the unemployment rate increased from 12.2% in October to 12.5% in November
Among the job gainer categories were Agriculture (14.0%), Natural Resources (13.3%), Educational Services (4.4%), Health care and Social Assistance (6.8%), Public Administration (5.3%) Finance, Insurance, Real Estate, Rental & Leasing (8.5%) and professional Scientific and technical Services (8.0%)
The biggest job losers were the Utilities (-10.0%), Business, Building and other support services (-3.1%) and Manufacturing (-2.5%) categories

For Construction in Ontario:

The construction industry shed 4,200 jobs in November 2019 when compared to the previous month, from 546,200 in October to 542,600 in November
Employment in the construction industry in Ontario has increased by 9,900 jobs from November 2018 and increase of 1.9%

---

Teachers Unions Challenge Bill 124 in Court

The Ford government's legislated one-per-cent cap on public salaries will be tested in court. Ontario's four big teachers' unions filed their constitutional challenges Thursday, saying Bill 124 is a "direct attack" on their collective bargaining rights.

The unions — representing elementary, secondary, Catholic and French teachers — are also in the middle of rocky contract negotiations with the province and school boards. Given the timing of the bill, which was tabled the day before the summer recess as negotiations were ramping up and is retroactive to June 5, the unions argue it targets teachers in particular and breaches the Crown's duty to bargain in good faith.

"It is clear that it targets teachers and education workers," said Liz Stuart, president of the Ontario English Catholic Teachers' Association. But Treasury Board President Peter Bethlenfalvy maintained the cap is "consistent with the Charter" and "doesn't impede the collective bargaining process." He said the government will defend the law in court.

The government is aiming to rein in public sector compensation, a $72 billion annual hit to the provincial purse, as part of its effort to balance the books.

As Queen's Park Today 

previously reported

, teachers are just one of many public-sector unions signalling legal challenges to Bill 124. The Ontario Confederation of University Faculty Associations also said it "stands in solidarity" with teacher unions.

Bill 124 caps public sector pay hikes at one per cent annually for the next three years. Labour groups argue it violates collective bargaining rights. The law has muddled collective bargaining with some teacher unions, which are seeking a cost-of-living increase of about two per cent.

When Bill 124 passed last month, smack dab in the middle of tense contract talks, teacher unions put the government on notice for the challenge, saying at the time "the prospects for good faith bargaining have been all but shattered."

Treasury Board President Peter Bethlenfalvy has defended the law as a "fair and time-limited approach" to reining in public sector compensation, which costs about $72 billion annually.

Meanwhile, Green Leader Mike Schreiner has asked Financial Accountability Officer Peter Weltman to look into the government's number surrounding teacher contracts.

In his letter, Schreiner asks Weltman to "verify the claims" made by Education Minister Stephen Lecce.

Lecce has pegged the OSSTF's proposal for a two-per-cent wage bump and six-per-cent increase in benefits at $1.5 billion over three years.

But based on government information provided to reporters at a technical briefing this week, giving OSSTF what it wants would cost about $588 million over three years.

All the figures floating around have led to "significant confusion," Schreiner wrote.

"Doubt has been cast on the minister's claims because they appear to contradict previous statements as well as data published by the government itself," he said. "We owe it to the public to clear it up with an independent analysis."

Elementary and high school teachers ramped up labour action this week; the former launched phase two of a work-to-rule campaign, and the latter staged a one-day walkout in nine boards.

—————

Liberal Leadership Update

There are six individuals seeking the leadership of the Ontario Liberal Party, to succeed former Premier Kathleen Wynne and the Party's interim leader, John Fraser. They are Steven Del Duca, Michael Coteau, Mitzie Hunter, Alvin Tedjo, Kate Graham and Brenda Hollingsworth. All six recently participated in debate in Guelph on December 8th and Windsor on December 12th.

Here's what we know:

1.    Steven Del Duca

An active Liberal since boyhood, prior to his time in elected politics Del Duca served on the staff of Dalton McGuinty when McGuinty was Leader of the Opposition and in a public affairs role with the Carpenters' Union
Del Duca was first elected in a by-election in 2012 in Vaughan succeeding Liberal Greg Sorbara who had retired; Del Duca was re-elected in 2014 but lost in the 2018 election to PC Michael Tibolo
 As a backbench government MPP, Del Duca championed prompt payment legislation for construction projects and sponsored Bill 69, the second Private Members Bill proposing prompt payment for construction projects and which led to the Reynolds-Vogel review and the creation of the province's new Construction Act
He served as Minister of Economic Development and Growth and Minister of Transportation in the government of Kathleen Wynne
In a recent meeting with friends, Del Duca said his only vision is to defeat Doug Ford and if you go to his website, it's all about the evils of Doug Ford
In a recent debate, Del Duca spoke about pocketbook issues and income inequality
Del Duca is the presumed frontrunner having sold the most new memberships all across the province, raised the largest amount of money and garnered the greatest number of endorsements

2.    Michael Coteau

Born in England, immigrated to Canada in 1976, raised in social housing, graduated from Carlton University
Prior to his time in elected politics, Coteau taught English in Korea, owned and operated a small business, served as executive director of a national adult literacy firm and worked as a community organizer
He was elected as a Toronto District School Board trustee in 2003 and was re-elected in 2006 and 2010; as a trustee he generally advocated for the disadvantaged
Was elected as MPP for Don Valley East in 2011
He served as Minister of Citizenship and Immigration, Minister of Tourism Culture and Sport, Minister of Children and Youth Services and Minister of Community and Social Services in the government of Kathleen Wynne

3.    Mitzie Hunter

Immigrated to Canada from Jamaica with her parents at a young age, grew up in Scarborough, graduated from the UofT and Rotman School of Management
Prior to seeking elected office, Hunter served as Regional Director at Bell Canada, Vice President of Goodwill Industries, CAO at Toronto Community Housing, and CEO of the Greater Toronto Civic Action Alliance
First elected in a by-election in 2013 in Scarborough-Guildwood succeeding Liberal Margarett Best who had retired and was re-elected in 2014 and 2018 (one of only 7 Liberals to retain their seats in the legislature in 2018)
Served as Associate Minister of Finance, Minister of Education and Minister of Advanced Education and Skills Development in the government of Kathleen Wynne

4.    Alvin Tedjo

Son of immigrants
Very little is known about Tedjo which speaks to his short life experience
Graduated from Queen's University, served as a political staffer in the offices of former Ministers Duguid, Moridi, Murray and Milloy
Served in government relations capacities at Sheridan College
His first attempt at elected office was as the Liberal candidate in the Oakville-North Burlington riding in the 2018 election, losing to PC Effie Triantafilopoulos
Tedjo fancies himself as a disruptor who is prepared to challenge the status quo
He has some big policy ideas like merging the public and Catholic school boards and reinstating the basic income pilot
Favours one member-one vote for Liberal Party leadership and favours a ranked ballot style election for general elections but only if the Liberals are elected on that policy

5.    Kate Graham

Graham was born in Exeter, Ontario and raised in London
She earned a PhD at Western University
Graham is a former staffer at City Hall in London and she is currently a politics lecturer at Western University
She has never held public office but ran unsuccessfully in the 2018 Ontario election hoping to succeed Liberal Deb Matthews who had retired, in the London North Centre riding; she finished a distant third
She is 35 years old, considers herself an outsider who seeks to revitalize the Liberal party through generational change
The four planks of Graham's platform are empowering people and communities, generating good jobs, making Ontario carbon neutral and affordability.

6.    Brenda Hollingsworth

Hollingsworth graduated from Queen's University (Hons BA, 1991), University of Ottawa (MA, 1992), University of Ottawa (LLB, 1995)
She has practised law since 1995 principally as a personal injury lawyer in Toronto and Ottawa with several firms and currently practises with her husband in a boutique personal injury law firm in Ottawa
She has been a regular contributor on the "Ask the Expert" segment on the CTV Ottawa Morning Live program
She has never sought public office

While it's noted above that Del Duca is the presumed front runner, long-time Liberals will know that the mantle of party leadership rarely falls upon the early front runner. Particularly at delegated leadership conventions, deals are made and a middle of the pack candidate can come up the centre to win the leadership.

Liberals will elect their next leader at a delegated convention at the International Centre in Mississauga on March 6-7, 2020.

————–

LCBO Reports Record Year

The LCBO recently released its annual report for the year ended March 31, 2019. Here are the highlights as presented by the LCBO.

KEY HIGHLIGHTS

Dividend of $2.37 billion transferred to the Government of Ontario
Sales across all categories, e-commerce, and wholesale drove increase in revenue
Total net sales of Ontario wine, craft beer, cider and spirits hit a record-breaking $690M
Customer donations raised a record $12.5 million for charitable organizations

MAXIMIZING RETURNS

The LCBO is a proud contributor to the Government of Ontario. The revenues it generates support key public programs and services for Ontarians, including health care, education and infrastructure.

Dividends Transferred to the Ontario Government: $2.37 billion
Financial Revenue: $6.39 billion
Net Income: $2.28 billion
Total e-commerce sales: $19.5 million
Total mobile app commerce sales: $2.9 million*
Over 450,000 active mobile app users
Grocery: Sales from the wholesale supply of beer, wine and cider to grocery stores totaled $246.7 million

*Order amount placed via LCBO Mobile App

Key net sales figures by category (excluding specialty services):

Spirits                                     $2.2 billion, up 2.9 per cent
Beer & Cider & RTD               $ 1.8 billion, up 8.5 per cent
Wine including Vintages            $ 2.1 billion, up 0.1 per cent
Gift Cards across category        $116.8 million up 5.7 per cent (activations)

——–

Hwy 407 East Extension and Hwy 418 Opened

The final phase of the Highway 407 east extension and the new Highway 418 were opened on Monday, December 9th. Both the 407 extension and 418 are toll roads. Both were part of a single design-build-finance-maintain Infrastructure Ontario project with a contract value of $1.2 billion. These assets will be owned by the Province of Ontario and operated and maintained for 32.8 years by Blackbird Infrastructure which was also responsible for their design and construction.

Blackbird Infrastructure is a consortium of CRH Canada Group Inc. and Cintra Global Ltd.; Dufferin Construction Company, a division of CRH Canada Group Inc. and Ferrovial Agroman Canada (Construction); CRH Canada Group Inc. and Cintra Global Ltd. (Maintenance) which was assembled specifically for this project.

Highway 418 (previously referred to as the East Durham Link) runs approximately north-south, connecting Highway 401 at a point near the Darlington Nuclear Generating Station, with Highway 407, a distance of about 10 kms.

The extension of Highway 407 takes this super toll road all the way east to Highway 35/115weastward.

——-

Sherrard Kuzz LLP

 was founded in 2001 when Michael Sherrard, then a partner with one of Canada's largest full service law firms, and Erin Kuzz, then practicing with one of Canada's leading employment and labour boutiques, joined together.

Today, we are one of Canada's leading employment and labour law firms exclusively representing the interests of employers. Recognized nationally and internationally our team is consistently named among Canada's Top 10 Employment and Labour Boutiques (Canadian Lawyer®), Canada's Leading Employment & Labour Law Firms (Chambers Global® and Legal 500®) and as Repeatedly Recommended (Lexpert®).

Our clients are public and private, domestic and foreign, unionized and non-unionized, subject to provincial or federal regulation, and range in size and complexity of operations from small, single-location, single-business enterprises to large, multi-site, multinational organizations.

As leaders in our field, our lawyers publish articles and lead national and international conferences on the full range of employment and labour law.

————-

Upcoming Inspection Blitzes

The Ministry of Labour – Get the schedules for workplace compliance initiatives. 

click here.