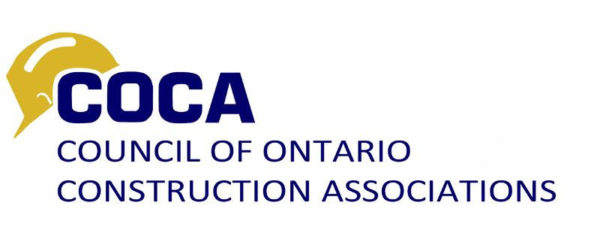 Monthly Ministry of Labour Report – November 2018
Good Morning Directors, COOs & Associates,
I'm pleased to provide you with the Ministry of Labour's monthly report to the Provincial Labour Management Health and Safety Committee.  It was delivered by the Acting provincial Coordinator for the Construction Health and Safety Program, Vince Iacolino.  Vince's comments on cannabis and other substances and the workplace are worth reading,.  Fatalities up YTD 18 v 13, criticals down 178 v 205, still waaaay too many falls.
ian
on cannabis
Download the report PDF here – November 2018
Ian Cunningham
President
180 Dundas Street West, Suite 2001
Toronto, Ontario M5G 1Z8
Telephone: (416) 968-7200 ext 224
Mobile: (416) 476-4774
Email: icunningham@coca.on.ca