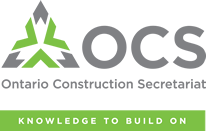 EYE ON ICI – OCS Newsletter – May 2017
FUTURE BUILDING: A GAME CHANGER!

Future Building is coming back to Ottawa.

Last held in the Nation's capital in 2007, the Ontario Construction Secretariat's (OCS) three day, experiential learning exposition is being held this year at the

EY Centre

May 16, 17 and 18.  An estimated 7,000 students will be attending the show, representing more than 110 schools and 10 school boards throughout the greater Ottawa region.

DAY OF MOURNING: NEVER FORGET, ALWAYS REMEMBER AND BE FOREVER SAFE

LOCAL BUILDING PERMITS UPDATE: DIFFERENT TRENDS, SAME OUTCOME

View current economic indicators for Ontario such as Construction Employment, CPI Inflation & Unemployment Rate.

For any enquiries or information related to Eye on ICI Newsletter or OCS, please contact the OCS at

info@iciconstruction.com

.