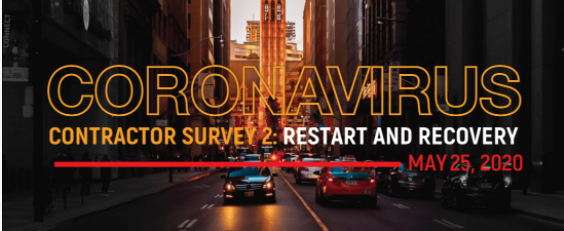 ICI Contractors begin route to recovery during Coronavirus pandemic
The Coronavirus Contractors Survey 2: Restart & Recovery is released as the second in a series of independent surveys conducted by the Ontario Construction Secretariat (OCS). Between May 11 and May 15, 2020, the OCS led a Contractor's Survey of 203 ICI (Industrial, Commercial, and Institutional) contractors from across Ontario.
The survey provides insight on how the ICI construction industry is beginning to recover during the coronavirus pandemic. Health and safety of workers remain top concern for contractors who are facing the impacts physical distancing has on productivity and project costs.
Survey Highlights
Ensuring the health and safety of their workers remains the top concern of contractors
Nearly three-quarters (73%) of firms expect less revenue in 2020 compared to last year
86% of firms have capacity to take on new shovel-ready projects
37% of contractors anticipate physical distancing requirements will have a high impact on project costs