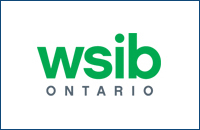 WSIB 2020 Rates
Good Afternoon Directors, COOs and Associates:
Yesterday, Minister of Labour, Monte McNaughton, announced that the surcharge that has been added to employers' WSIB premium rates for the past many years (sometimes referred to at the Past Claims Cost or PCC) will not be added to the rates for 2020. Employer premium rates had included three components: the estimated cost of new injuries, administrative costs and the unfunded liability elimination surcharge (PCC). You may recall that the WSIB's unfunded liability was eliminated about a year ago but the surcharge was included in the 2019 premium rates.
At its annual meeting today, the WSIB announced that the average premium rate for 2020 will be $1.37, down 17% from $1.65 in 2019. This will leave a total of $607M in the hands of employers and it is hoped that they will invest these savings back in their businesses, investing in new equipment, hiring workers and investing in health and safety.
The WSIB also announced the announced class average rates for 2020. Those rates for the construction classes are as follows:
G1 Building Construction $2.30
G2 Infrastructure Construction $2.31
G3 Foundation, Structure and Building Exterior Construction $4.45
G4 Building Equipment Construction $1.84
G5 Specialty Trades $2.47
For the complete rate schedule and to log on to your company's individual rate go to https://www.wsib.ca/en/2020premiumrates
I trust you find this information helpful/useful and if you have any questions, don't hesitate to contact me directly.
Cheers !!!
ian