CISC Weekly Bulletin | August 2019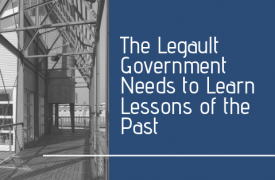 The Legault Government Needs to Learn Lessons of the Past
Via Association des Architectes en pratique privée du Québec (AAPPQ)
———————–
Industry News 
Woodfibre LNG purchases essential equipment for Squamish project.
The federal government will waive anti-dumping and countervailing duties for this project.
———————–
Canada Welcomes Anticipated Construction of One of the World's Cleanest LNG Facilities
The federal government is providing relief from duties on fabricated steel contained in modules for the Woodfibre LNG project, as well as for the previously announced LNG Canada project. 
+ Read More
———————–
CISC Quebec 2019 Steel Design Awards of Excellence 
Save the Date
The final presentation document must be submitted on August 5, 2019, at the latest.
……………….
CISC Ontario 2019 Steel Design Awards of Excellence
Save the Date
November 15, 2019
The 2019 Ontario Steel Design Awards of Excellence is now open for submissions!
STEP 1: Submit an "Intention to Submit Form" by September 3, 2019
STEP 2: Complete a "Project Submission Form" by October 1, 2019
---
#SteelWins
Time-related savings can easily amount to between 3% and 5% of the overall project value, reducing the building owner's requirements for working capital and improving cash flow.
---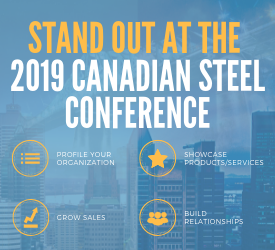 Make an impact at the 2019 Canadian Steel Conference!
This year we have a number of marketing and sponsorship opportunities available throughout various business development, educational, networking and social events.