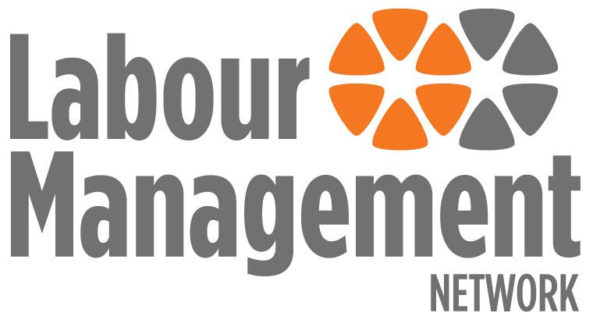 IHSA Labour-Management Network News Bulletin
Good day members of the IHSA Labour-Management Network.
There are several Health and Safety related news items happening within the L-M network which we wanted to get out to you as soon as possible and IHSA is therefore forwarding this information bulletin.
Please review the news items below and note that some require your input and response.
---
Alert: Falling Ice on Construction Projects
In 2016, a worker in Ontario succumbed to injuries after being struck by ice that fell from an excavation wall.
At a construction project, overhead ice can accumulate on different surfaces such as the roof of a residential or commercial building, or an excavation wall, or even formwork. Large icicles can form on eaves, window frames or gutters. The accumulation of ice overhead represents a significant hazard to workers if not removed in a timely way.
Please click here to read full details.
---
IHSA and MOL to Host Slips, Trips and Falls WebEx – March 28, 2019
MOL and IHSA will be hosting a Slips, Trips and Falls webinar to prepare workplaces for the Ministry of Labour's upcoming Slips, Trips and Falls focused inspection initiative which is taking place from April 15th – July 12th. This WebEx session is targeted at workplaces in the construction sector.
Please click here to register and to read full details.
---
Falls Awareness Week May 6th – 10th, 2019
Once again this year, the IHSA is leading a campaign aimed at preventing injury and death from falls on the job. Work-related fall incidents are one of the primary safety issues for the member industries served by IHSA. IHSA is therefore encouraging its member firms and other groups to participate in this year's Falls Awareness Weekcampaign. While fall prevention is an ongoing longer-term campaign, a Falls Awareness Week will again take place this year from May 6th – 10th across the province, to bring attention to falls in construction.
Please click here to read full details.
---
IHSA Board of Director Recruitment Notice (March 2019)
The Infrastructure Health and Safety Association (IHSA) is currently seeking applications to fill two upcoming vacancies on its Board of Directors.
We are looking for:
1 Management representative from employees of Members designated to the Mechanical Construction industry sector (comprised of employers in WSIB rate groups 707 – Mechanical and Sheet Metal and 737 – Millwrighting and Welding).
1 Labour representative from the Residential Construction industry sector (WSIB rate groups 764 – Homebuilding and 751- Siding and Outside Finishing)
If you are interested in one of these positions please review the attached posting and follow the application process outlined in the posting . Feel free to distribute this to any qualified party.
Please click here to read full details.
I would be happy to answer any questions that you may have.
Best regards,
Dean Dunn
Vice President, Stakeholder and Public Relations
---
Temporary Stairs Regulatory Amendment Proposal
The Ministry of Labour is proposing to clarify existing requirements for temporary stairs as set out in the Construction Projects regulation (O. Reg. 213/91) under the Occupational Health and Safety Act (OHSA). O. Reg. 213/91 sets out requirements that protect the health and safety of Ontarians who work in the construction sector.
Please click here to read full details.
---
MOL Certified Management System (SkillsPassTM)
The Ontario Ministry of Labour recently announced changes to the way they are now collecting and storing Chief Prevention Officer (CPO) approved learner training records.
On March 4th, 2019 the Ministry implemented a new database for Working at Heights (WAH) and Joint Health and Safety Committee (JHSC) Certification training records. The database is called the Certification Management System (CMS) and it uses software called SkillsPassTM. The database is secure, meeting Ontario Government strict standards for privacy and security.
MOL is looking for feedback from all members of the Network on this matter, so your input is very important.
Please click here to read full details.
---
Labour-Management Network | IHSA | 905-625-0100 | info@ihsa.ca | www.ihsa.ca
---