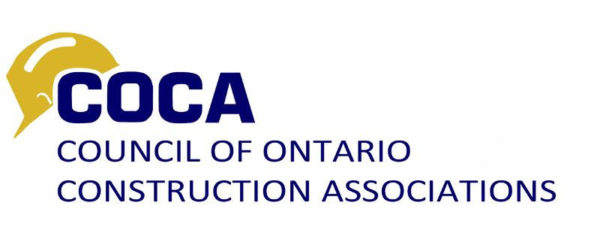 Sharrard-Kuzz latest briefing note | January 2019
We are pleased to provide you with the latest Briefing Note from Sherrard-Kuzz LLP.  It addresses the Bill 66, Restoring Ontario's Competitiveness Act 2018 which has passed first reading in the Ontario Legislature.  It amends a totall of 18 statutes including the Employment Standards Act, the Labour Relations Act and the Pension Benefits Act.
Sherrard-Kuzz LLP is a valued and active member of our COCA family.  They share their expertise freely with COCA and with many of our member associations by providing expert presentations to association forums.  Representatives from the firm made an excellent presentation about everything a construction employer should know about cannabis in the workplace at our COO meeting on December 4th .
Sherrard-Kuzz is a widely respected law firm that specializes in labour and employment law.  We encourage you and your association's members to consider Sherrard-Kuzz LLP whenever they have labour and employment challenges that require the expertise of a lawyer.
Have a great day.
Cheers !!!
ian
Briefing Note – Restoring Ontario's Competitiveness Act 2018 – Executive…
Ian Cunningham
President