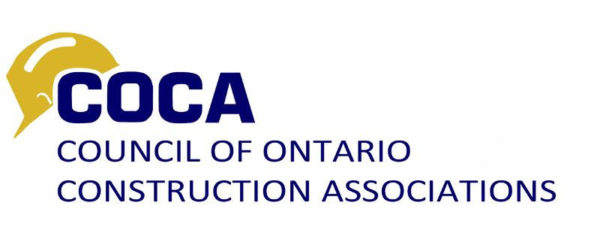 Fall Economic Statement Bill Proposes Amendments to the New Construction Act
Good Morning Directors, COOs and Associates,
Bill 57 is the legislation that Finance Minister Vic Fidelli introduced with his Fall Economic Statement (FES) last Thursday. Schedule 8 of Bill 57, Restoring Trust, Transparency and Accountability Act, 2018 if passed will amend the new Construction Act. Here is the explanatory note from the Bill describing the proposed changes:
Schedule 8
Construction Act
The Schedule makes various amendments to the Construction Act, including the following amendments:
1. Section 13.3 of the Act is amended to broaden the powers of the Authorized Nominating Authority to set fees, costs and other charges in relation to the administration of adjudication by the Authority under Part II.1 of the Act, and to specify that such fees, costs or charges are not public money and may be retained by the Authority. Section 88 of the Act is amended accordingly to adjust the related regulation-making authority set out in that section.
2. Section 13.6 of the Act is re-enacted to provide that adjudication procedures are governed by the Act and the regulations and, to the extent set out in that section, by adjudication procedures specified in an applicable contract or subcontract.
3. Section 13.11.1 is added to the Act to provide expressly for a party to respond to a notice of adjudication.
4. Section 27.1 of the Act is re-enacted to provide that if an owner, contractor or subcontractor refuses to make payment under section 26 of 27 of the Act, the person to whom the payment is owed may refuse to pay out a further person from the payment owed, if the person to whom the payment is owed takes the specified steps.
5. Section 87.3 of the Act, dealing with transitional rules connected to the Construction Lien Amendment Act, 2017, is re-enacted.
6. Various amendments are made to the French version of the Act to ensure a consistent form of expression.
I thought you would find this of interest.
Cheers !!!
ian
Ian Cunningham
President