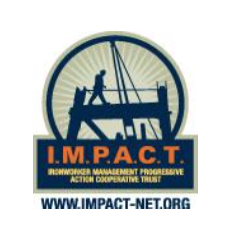 LEADERSHIP STRATEGIES FOR CONTRACTORS
DATE – December 10, 2015
TIME – 8:00 a.m. – 3:30 p.m.
PLACE – Sheraton Centre Toronto Hotel, 123 Queen Street W.  Toronto, Ontario
PROGRAM AGENDA
Knowing When to Lead vs. Manage
Worldview is the fundamental way in which we view the world.
The role of the leader and manager
What's the difference? Learn to distinguish between leadership and management skills.
Planning, Organizing and Controlling skills of an efficient manager.
Setting Direction, Aligning People and Motivating and Inspiring.
Understanding Emotional Intelligence and why it matters.
Motivation and the Generations.
Managing, Motivating and Developing Today's Diversified Workforce
What is happening to our workforce? As the labor market continues to tighten, it is critical to know what attracts people to our industry and what keeps them motivated to perform at optimum levels. Getting and keeping good people at all levels is the key to success in our industry. It is important that managers learn how today's workforce is different and maximize opportunities with the people entering our industry? Issues that are impacting our workforce:
How are the demographics of the workforce changing?
Generation Y/Millennials – establishing the right expectations of performance and providing the right amount of regular reinforcement.
Generation Xers—why money may not be enough.
Baby Boomers—how to keep them engaged as they age to transfer their knowledge and experience.
Leadership styles that motivate people and create a productive environment.
Getting "buy-in" from key experienced veterans.
Recognize critical cultural differences in people and convert them into opportunities.
Examine the difference in the work ethic among generations.
Build teamwork in the organization
Improve organizational communications
What you can do to stem the tide?____________________________________________________Who Should Attend: This program is geared for managers at all levels in contracting companies.You Will Learn How To:

Focus on your company's strengths
Establish a clear vision
Get rid of barriers to performance

Get the most from each person
Download and fill out the application form to signup here:
IMPACT -Leadership Strategies for Contractors Course Application Form [PDF: 31 KB]
IMPACT -Leadership Strategies for Contractors Course Application Form [MS Word Doc: 43 KB]