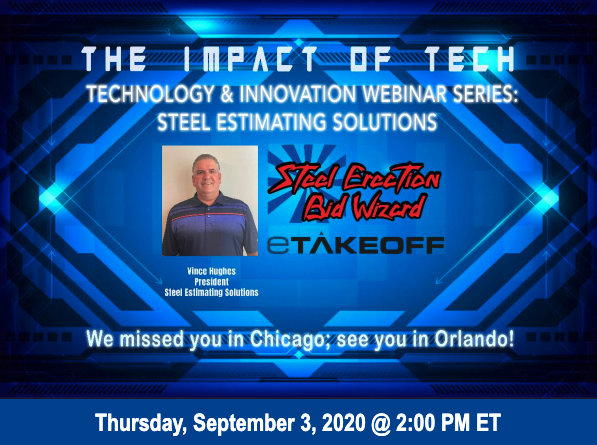 Technology and Innovation Webinar Series: Steel Estimating Solutions
Do you want to know how to speed up the estimating process while maintaining efficiency and accuracy? Join this webinar if you want to find out more about estimating in today's digital world.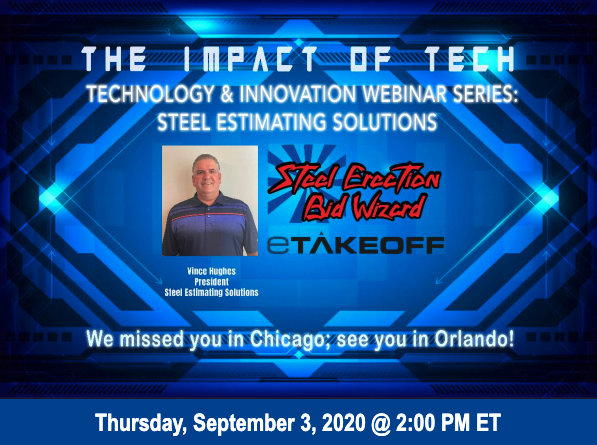 Vince from Steel Estimating Solutions will demonstrate:
How the eTakeoff software can count beams and shear studs on automation, overlay drawings to compare the old and new, estimate takeoffs by area or floors and more.
How Steel Erection Bid Wizard software based on old school pricing principles transitioned into the digital world.
How to import the takeoff file from the takeoff software, add the crew size and equipment, and reach a bid based on tried and true production rates.
How it creates a steel erection duration schedule, generates a bid proposal on automation and provides weather projections.
Don't miss this chance to see the demo and ask questions!
Register Now