Report for the Labour-Management Network, May 2020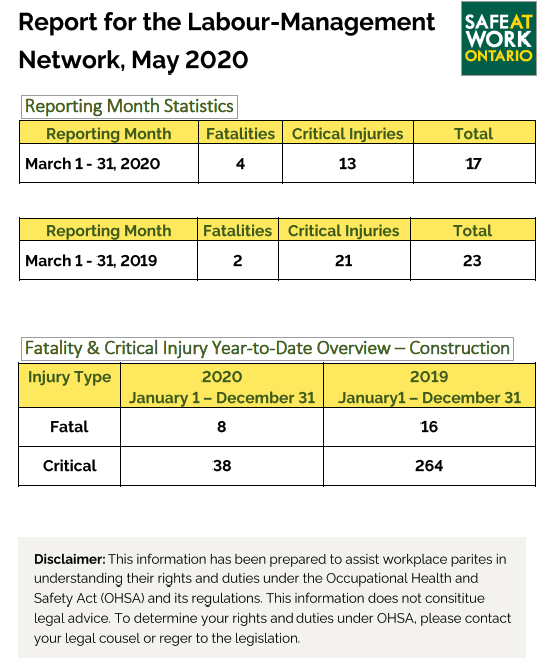 A summary of the letter from The Ontario Ministry of Labour, Training and Skills Development
It is the responsibility of each and every one of us to ensure that we are following the most up-to-date recommendations from Public Health Ontario. Our actions do not just impact ourselves, they impact everyone around us. We are each accountable to do our part in stopping the spread of COVID-19.
Stay up-to-date and employ the latest recommendations made by Public Health Ontario as they relate to your specific situation. Employers are reminded to take every precaution reasonable in the circumstances. There is a lot of information and resources currently available concerning the protection of workers against the spread of COVID-19. Employers have the duty to seek out the information and resources and employ them in the way that is most appropriate to their workplace for protection against this pandemic.
READ THE FULL HERE MLTSD Report May 2020