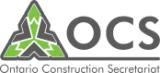 The Canadian Construction Association (CCA) formalizes COVID-19 protocols for constructions sites
READ THE ARTICLE ONLINE HERE
The Canadian Construction Association (CCA) formalizes COVID-19 protocols for constructions sites
The CCA is implementing a number of measures to help its members, the industry and the government during the COVID-19 pandemic including releasing its first version of the COVIS-19 Standardized Protocols for All Canadian Construction Sites, which it encourages all construction firms to implement.
Delay and frustration: COVID-19's impact on the construction industry in Ontario
While construction projects are excluded from Ontario's mandatory closure for all non-essential workplaces, the construction industry is far from immune to the ever-growing impact of the spread of COVID-19 throughout the province.
New CPO jobsite standards redefine legal obligations
Ontario Minister of Labour Monte McNaughton has issued a set of guidelines developed by Chief Prevention Officer Ron Kelusky for best health and safety practices at construction sites during the COVID-19 crisis. The document establishes legal responsibilities for employers, the minister noted in a statement.
The Economy under COVID-19: Notes from the Trenches 
There are currently two crises underway simultaneously. The advance of the novel coronavirus is taking a terrible toll in terms of physical and emotional well-being. At the same time, job losses resulting from 'social distancing' are sending the economy into a tailspin.
Aquicon shuts down Toronto construction site due to Covid-19 concerns
Aquicon Construction has shut down a Toronto construction site after a worker tested positive for COVID-19.
Majority of Ottawa construction sites are safe, but message to minority: "comply or say goodbye" – Joint statement by the Unionized Building & Construction Council and the Ottawa Construction Association.
Although the industry remains open, it is important that everyone do their part to protect workers, contractors, suppliers, our customers and their families from the spread of COVID-19 by adhering to Ontario Public Health rules and enhancing the health and safety conditions on our active jobsites.
Ontario stepping up measures to limit the spread of Covid-19 on construction sites
Monte McNaughton, Minister of Labour, Training and Skills Development, issued the linked statement regarding health and safety on construction sites.
OCA, unionized trades council says Ottawa's construction sites are safe, but the era of the Porta-Potty is over
Workers at most Ottawa construction jobsites are protected from contracting the COVID-19 but the few companies who are not taking proper precautions need to comply immediately, according to the officials at the Ottawa Construction Association and the Unionized Building and Construction Trades Council.
OGCA asks premier for relief on multiple fronts
The Ontario General Contractors Association (OGCA) has send a letter to Premier Doug Ford outlining serious problems besetting the construction sector due to the COVID-19 pandemic and asking for a series of remedial actions.
Good News
OPG completes refurbishment of Darlington 2
OPG has marked another major milestone in the Darlington Refurbishment project – the successful completion of construction at Darlington's Unit 2 reactor. Electricity is needed more than ever as the province fights through the COVID-19 pandemic.