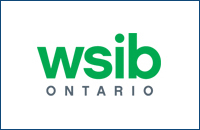 2020 Premium rates | WSIB
For the fourth year in a row, the WSIB has been able to offer reductions to the average premium rate for Schedule 1 businesses. The average premium rate has been reduced by 17 per cent for 2020. This represents a premium decrease from a Schedule 1 average rate of $1.65 on every $100 of insurable payroll in 2018 to an average of $1.37 in 2020.
The total cumulative reduction to the average premium rate since 2016 is 47.1 per cent.
You can now view your 2020 individual premium rates by logging in to our online services and selecting "analyze your rates and past claims costs".
2020 premium rates reflect our new rate model and classification structure, and are reflective of individual claims experience. Learn more about what's changing for you under our new model.
The WSIB Maximum Insurable Earnings Ceiling for 2020 is $95,400, compared to $92,600 in 2019. Changes to the Maximum Insurable Earnings Ceiling are directly linked to changes in average earnings in Ontario as measured by Statistics Canada, and provisions under the Workplace Safety and Insurance Act.
The WSIB is funded solely by premium revenue. Our 2020 premium rates completely eliminate the Past Claims Cost (PCC) component of premium rates that was previously used to reduce the WSIB's unfunded liability and reflect lower administrative costs and New Claims Costs (NCC).
Sign up for a technical rate session to learn more about how 2020 rates were set here.
---
2020 premium rates
| Class | Class Description | Class Rate for 2020 |
| --- | --- | --- |
| A | Agriculture | $2.88 |
| B | Mining, Quarrying and Oil and Gas Extraction | $2.62 |
| C | Utilities | $0.82 |
| D1 | Educational Services | $0.34 |
| D2 | Public Administration | $3.50 |
| D3 | Hospitals | $0.87 |
| E1 | Food, Textiles and Related Manufacturing | $1.41 |
| E2 | Non-Metallic and Mineral Manufacturing | $2.15 |
| E3 | Printing, Petroleum and Chemical Manufacturing | $1.21 |
| E4 | Metal, Transportation Equipment and Furniture Manufacturing | $1.92 |
| E5 | Machinery, Electrical Equipment and Miscellaneous Manufacturing | $1.27 |
| E6 | Computer and Electronic Manufacturing | $0.28 |
| F1 | Rail, Water, Truck Transportation and Postal Service | $4.27 |
| F2 | Air, Transit, Ground Passenger, Recreational and Pipeline Transportation, Courier Services and Warehousing | $1.68 |
| G1 | Building Construction | $2.30 |
| G2 | Infrastructure Construction | $2.31 |
| G3 | Foundation, Structure and Building Exterior Construction | $4.45 |
| G4 | Building Equipment Construction | $1.84 |
| G5 | Specialty Trades Construction | $2.47 |
| H1 | Petroleum, Food, Motor Vehicle and Miscellaneous Wholesale | $1.76 |
| H2 | Personal and Household Goods, Building Materials and Machinery Wholesale | $0.82 |
| I1 | Motor Vehicles, Building Materials and Food and Beverage Retail | $1.35 |
| I2 | Furniture, Home Furnishings, Clothing and Clothing Accessories Retail | $0.81 |
| I3 | Electronics, Appliances and Health and Personal Care Retail | $0.34 |
| I4 | Specialized Retail and Department Stores | $0.93 |
| J | Information and Culture | $0.36 |
| K | Finance, Management and Leasing | $0.90 |
| L | Professional, Scientific and Technical | $0.31 |
| M | Administration, Services to Buildings, Dwellings and Open Spaces | $1.67 |
| N1 | Ambulatory Health Care | $1.36 |
| N2 | Nursing and Residential Care Facilities | $2.02 |
| N3 | Social Assistance | $1.22 |
| O | Leisure and Hospitality | $1.05 |
| P | Other Services | $1.51 |