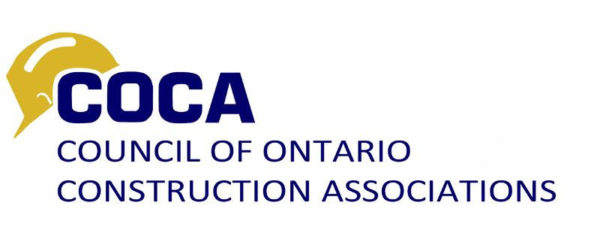 MPP Dunlop's Office – Red Tape/Skilled Trades Survey
Good Afternoon COCA Directors, COOs and Associates,
Please distribute this survey from MPP Jill Dunlop regarding government Red Tape and the impact of Skilled Labour widely to your network.
Many thanks,
ian
Ian Cunningham
President
Good Afternoon,
Through close collaboration with the Office of the Minister of Economic Development, Trade and Job Creation, MPP Dunlop's office is currently gathering important research pertaining to business activity in Ontario.
Specifically, our research is focused on two key areas.
Firstly, we are investigating the impact of Government Regulations (Red Tape) on businesses, in support of our government's commitment to eliminating unnecessary and redundant regulations that are slowing down business activity in our province.
Secondly, we are further researching the impact of Skilled Labour on businesses throughout Ontario.
Supporting Skilled Labour has been a top priority for MPP Dunlop. On July 26 2018, MPP Dunlop tabled a motion that stated: "the government of Ontario should identify and execute all the required actions to create an environment and training process that will expedite the creation of sufficient skilled tradespeople to make skilled labour a competitive advantage for Ontario and meet the requirements of a growing and vibrant economy in Ontario." This motion received unanimous support in the legislature.
As MPP Dunlop continues to be the central advocate for skilled labour in Ontario, it is essential that we gather further information from skilled labour-related organizations.
Please complete the following online survey to join the conversation and share your thoughts and insights on these important topics: https://www.surveymonkey.com/r/TZH5DSY
Cameron Watt – Legislative Assistant
Office of MPP Dunlop
Simcoe North
Email: cameron.watt@pc.ola.org
Phone: 416-326-6924