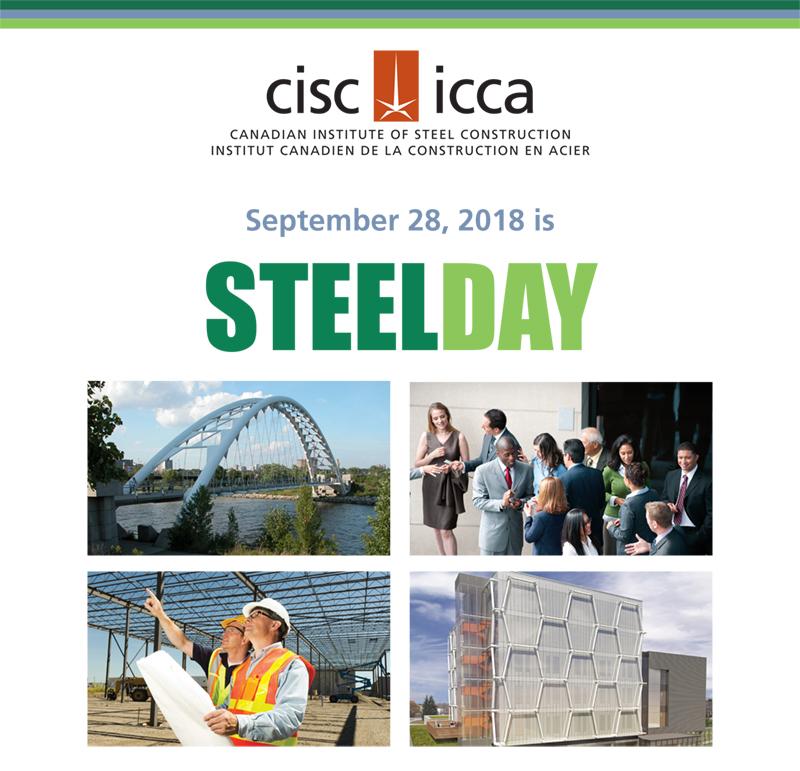 SteelDay 2018 is on September 28! Le 28 septembre 2018 est la journée de l'acier!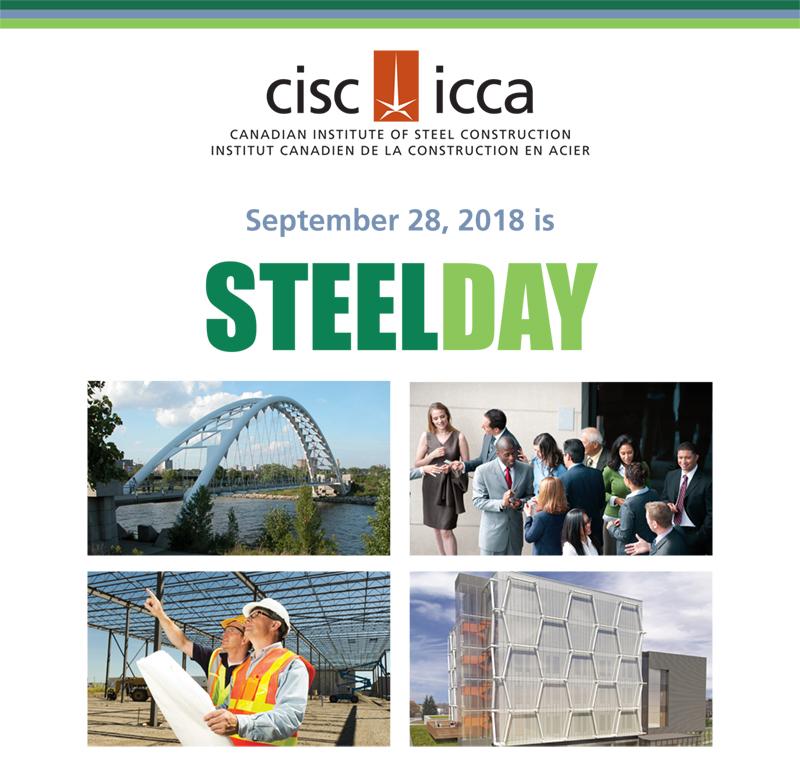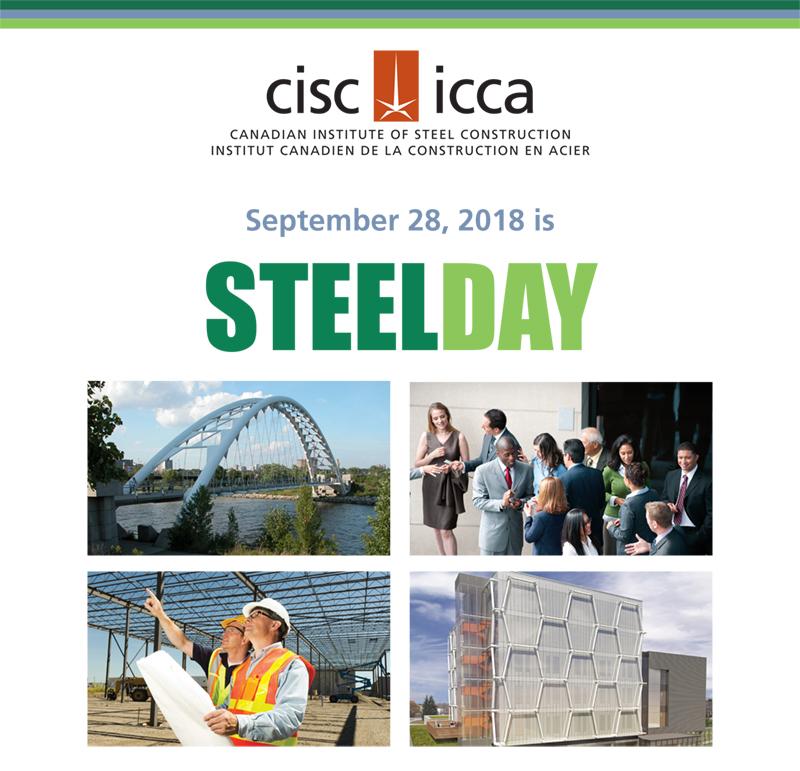 SteelDay is an annual, national event that showcases the versatility, performance and sustainability of steel and its various innovative applications.
Attend a SteelDay event and learn how the steel industry can support your next project and assist you to:
Reduce your risks with innovative and cost-effective building framing solutions.
Manage your costswith lower labour and equipment requirements, lower foundation costs, and lower on-going building maintenance expenses.
Accelerate your project with off-site fabrication under controlled conditions that ensures a high quality product with just-in-time delivery, and reduces the number of costly fixes at the job site.
Maximize your revenueswith earlier project completions and maximized use of floor space and layouts that are easy to modify and customize.
Collaborate with key partners in a fully integrated supply chain, and reduce errors by using advanced technology at all stages of design and construction.
Build sustainably with construction materials that are among the most recycled on the planet – with one of the highest recycled content rates and one of the lowest carbon footprints.
---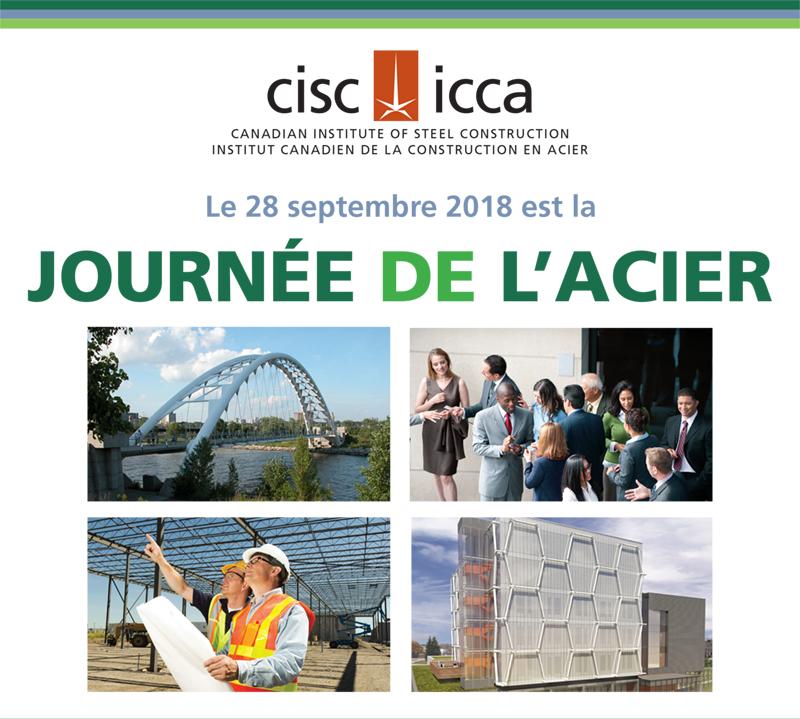 La journée de l'acier est un événement national annuel qui a pour vocation de mettre en valeur la polyvalence, les performances et la durabilité de l'acier, l'un des matériaux de construction les plus utilisés et recyclés au monde, et ses multiples applications innovatrices.
Réduire vos risques avec des solutions de charpente de bâtiments innovatrices et économiques.
Gérez vos coûts avec des exigences réduites en matière de main-d'œuvre et d'équipement, des coûts moins élevés pour les fondations et des dépenses d'entretien courantes des bâtiments moins élevées.
Accélérer votre projet grâce à la fabrication hors site dans des conditions contrôlées garantissant un produit de haute qualité avec une livraison juste-à-temps, et réduisant le nombre de réparations coûteuses sur le chantier.
Maximisez vos revenus grâce à des délais d'achèvement plus rapides et une utilisation optimisée de la surface et de l'aménagement qui facilitent les modifications et la personnalisation.
Collaborer avec les partenaires clés au sein d'une chaîne d'approvisionnement entièrement intégrée, et réduire les erreurs en utilisant une technologie évoluée à toutes les étapes de la conception et de la construction.
Intégrer la durabilité en utilisant des matériaux de construction qui comptent parmi les plus recyclés au monde – avec l'un des contenus recyclés les plus élevés et l'une des empreintes carbone les plus faibles.