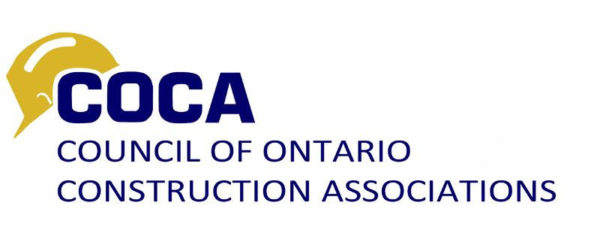 Construction in Ontario Newsletter February 2018 Edition
Lien Act Modernization, Dispute Resolution & Prompt Payment Moving Ahead
Bill 142, Construction Lien Amendment Act, 2017, received Royal Assent on December 12, 2017, but most of the amendments are not yet in force.
Officials at the Ministry of the Attorney General are working with Bruce Reynolds, Sharon Vogel and their Advisory Group on the drafting of regulations to support Bill 142. It is the government's intention to post the proposed regulations on Ontario's Regulatory Registry in February 2018.
New Ontario Apprenticeship Strategy Released
The Ministry of Advanced Education and Skills Development released the province's apprenticeship strategy titled "A Stronger Apprenticeship System for Ontario" on February 7, 2018. The strategy was developed after broad, province-wide consultation through  working sessions that involved more than 1,000 people.
The strategy is a multi-year plan built on five "essential pillars and future state goals" each one with a suite of short and long tern initiatives.
Federal Government Moves on Prompt Payment
On January 30, 2018 the Government of Canada, through representatives of the Minister of Public Services and Procurement, announced it is seeking industry input and recommendations on federal prompt payment legislation.
COCA Supports CCA Policy Against Bidding by State-Owned Entities
The Canadian Construction Association (CCA) recently asked the Council of Ontario Construction Associations to consider supporting a longstanding CCA policy that states "CCA opposes government-owned or controlled entities competing for construction contracts".
Fairfax to Purchase Parts of Carillion Canada
Ontario PC Leadership – The Candidates and the Process in a Nutshell
Here's everything you need to know about the Progressive Conservative Party of Ontario's leadership campaign, the candidates and the rules:
Ontario Liberal Party Top 10 List
At the Ontario Liberal Party's recent annual meeting, MPP Yvan Baker revealed the top 10 list of ideas that were put forward in an online OLP consultation that engaged more than 14,500 people and produced more than 1,00 ideas