EYE ON ICI – OCS Newsletter – December 2017
'TIS THE TOOL-TIDE SEASON: OUR 12 DAYS OF CONSTRUCTION GIFT GIVING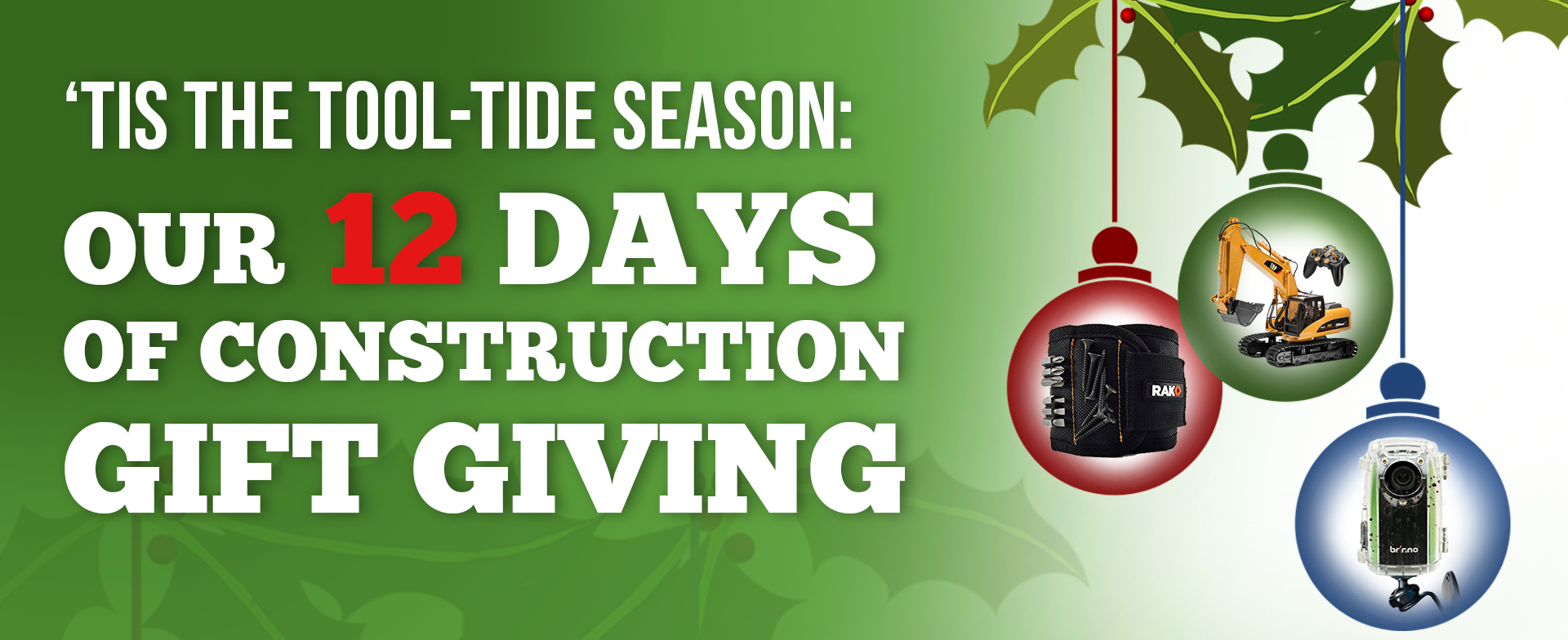 As the holidays near, OCS staff scoured the internet to come up with our "12 Days of Construction Gift Giving".  These gifts are perfect for anyone working in the construction industry – whether an apprentice, tradesperson, estimator, project manager or contractor.  There's even something for the "future construction worker".
---
INSTITUTIONAL AND INDUSTRIAL ACTIVITY CONTINUES TO DRIVE GROWTH IN CENTRAL ONTARIO WHILE COMMERCIAL SECTOR REMAINS STEADY
This is the Ontario Construction Secretariat's update on local building permits in Ontario.  Included are local updates for Central Ontario, for the following cities: Barrie, Brantford, Guelph, Hamilton, Kitchener-Cambridge-Waterloo, Oshawa, St. Catharines-Niagara, and Toronto.
---
View current economic indicators for Ontario such as Construction Employment, CPI Inflation & Unemployment Rate.
---
HAPPY HOLIDAYS FROM THE OCS
Welcome to the season of giving.
We are all familiar with the saying "it is better to give than to receive." Ontario's unionized construction industry takes this saying to heart and practices 'giving' all year long.  Over the past year, our stakeholders organized numerous charitable and fundraising initiatives, a few of which are listed in the full article:
—————–
OCS 2018 State of the Industry & Outlook Conference 
Metro Toronto Convention Centre, Toronto ON
————————
Future Building 2018: Toronto
The International Centre, Toronto ON