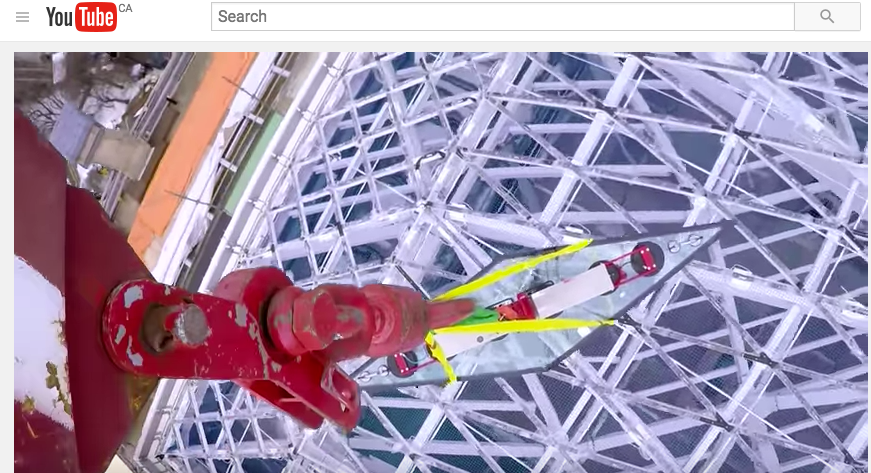 Rick Mercer Visits Ironworkers at the Parliamentary Rehabilitation Site
The revitalization of Canada's Parliamentary buildings has been called the mother of all renovations and now – thanks to the hard work of the OEA Contractors, Ironworkers from Local 765 – one key component is nearly finished: the West Block rehabilitation.
Contracted out to Walters Group and Eric Lemire Enterprises, the steel and glass for the projected has been carried out by crew members who've been working to breathe new life into the 158-year-old building, which has been under construction since 2011.
Amongst the work that's been done by Ironworkers and other talented workers the rehabilitation of decorative ironwork and exterior masonry; the structural and seismic reinforcement of the building; and the replacement of the electrical systems, mechanical systems, windows and the roof.
The West Block's new roof is almost 2,500 square metres in surface area. Ironworkers helped complete the primary steel structure for the roof in September 2016, positioning over 930 tonnes of structural steelwork. A secondary structure of aluminum was erected next. This is to support what will be the project's most impressive-looking element: the glass roof topping the courtyard that will be the interim home of the House of Commons chamber.
That's what Canadian comedian and television personality Rick Mercer got a good look at back in February, when he toured the West Block site to check out its progress. He also met with crew members and cracked a few good jokes (check out the video to see).
Mercer, along with site superintendent Marvin Sommerfeld, helped install the first of the roof's glass panes, and left behind a personal memento on the steelwork beneath.
Have a few minutes?  Hit play and see how it all went down.