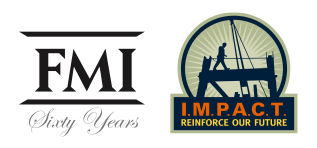 Does Your Company Need a Strategic Plan?
Michael Clancy is a senior consultant with FMI, management consultants and investment bankers for the engineering and construction industry, and works with companies across the country to help them leverage their unique organizational resources and capabilities to build competitive advantage. Mike's key focus areas are developing corporate strategies and improving the work acquisition results of his contractor clients.
You may pre-register or register at the time of the event. All registered guests will be entered into a drawing to win a special IMPACT prize!
Don't Miss Out on this informative and FREE webcast!