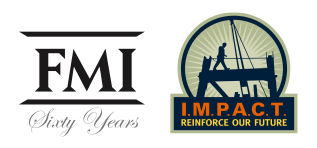 Getting Paid: Credit and Collection Strategies
The FMI Getting Paid, Credit & Collection Strategies Course available to RAB XII Contractors was delivered this past October in Edmonton and the sixteen Contractor Representatives that attended were very pleased with the Training.
FMI is planning to run the same course for RAB XII Contractors in Toronto. A possible date would be onDecember 10, 2014  (the day before the RAB XII Annual General Meeting).
PROGRAM FOCUS
how to get paid all of your money on time
In our current economic environment, contractors work tirelessly to get ahead of the curve. Clients' expectations are high, margins are thin and competition is fierce. Every effort is taken to ensure integrity of schedule, budget, safety and quality. However, at the end of the day, a dollar earned is not necessarily a dollar received. Cash is king. When working on tight margins and schedules, there is little room for error when it comes to feeding the cash cycle. Why not apply the same focus and energy to collecting the monies that are owed to your company as you do to installing and fabricating for which you bill?
Based on FMI's experience throughout the country with other industry firms, this one-day session will focus on providing the tools and approaches that will help to improve your financial performance. Learn some of the proven approaches that will make you more proactive in dealing with your customers on credit and collection practices and avoid issues related to collecting all of your receivables. What you and your people need do before and during the project to reduce the age of receivables and minimize conflicts associated with collections. The goal of this session is help you manage cash flow and get paid on time for all the work you do.
BENEFITS
of attending
ƒImproved collections performance
Better conversion of change orders ƒ
More timely close-out
Lower age of receivables
Enhanced working capital/balance sheet performance ƒ
Increased project manager focus on the financials
WHO
should attend
This one day course is designed for senior managers responsible for the financial performance of your business. Attendees would include operations managers, financial managers, project managers and others in your organization with customer interaction and contract execution.
Topics include: